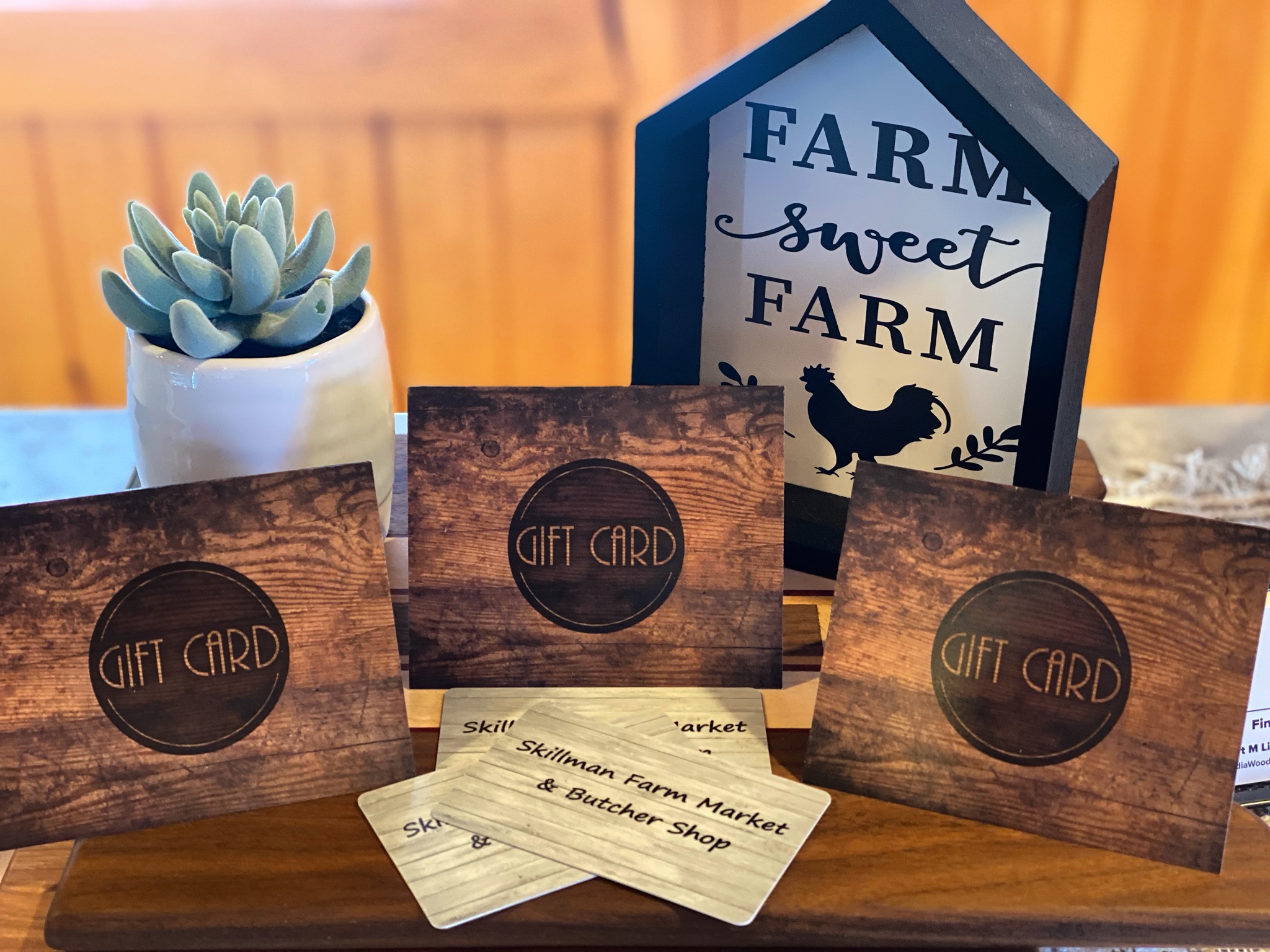 Looking for a unique Valentine's Day gift for that special someone in your life?
Grab a Skillman Farm Market and Butcher Shop gift card and let them pick out their own fresh, delicious cuts of locally-sourced 100% grass-fed beef, pasture raised pork and pasture raised poultry. Gift cards are available for purchase inside our shop.
We are located at 1932 US Highway 206, Skillman, NJ 08558.