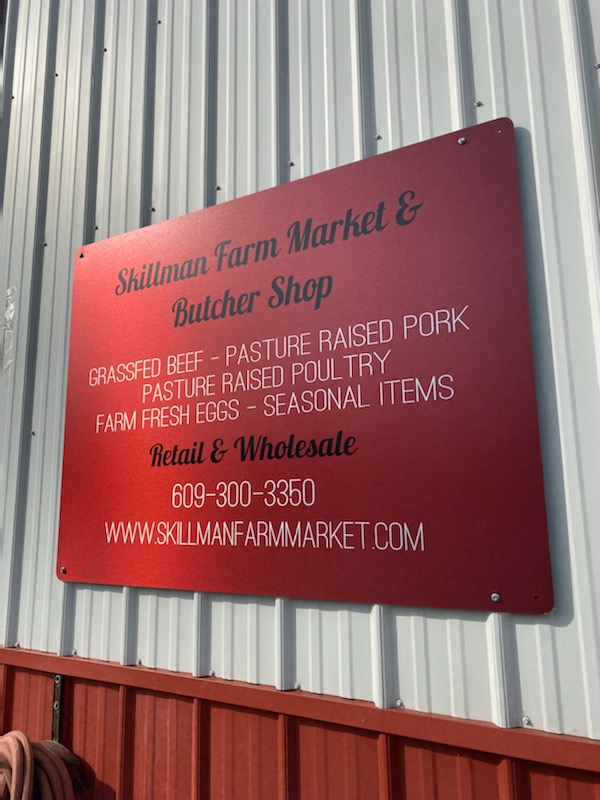 As your local butcher shop, we care deeply about the products we offer to you. We believe in the saying, "health is wealth" and we believe the food you put in your body plays a big role in your health.
Here are Skillman Farm Market and Butcher Shop our mission is to provide our surrounding communities with the freshest, high quality, locally sourced meats available. As part of that mission we also strive to provide you with products that meet the highest standards of animal welfare and we always consider how our products impact animals, people and the environment, which is why all of our meats are locally-sourced from Simply Grazin' farms, located in NJ, NY and VA.
We pride ourselves in being your go-to meat experts, with premium cuts of locally sourced 100% grass fed beef, pasture raised pork and pasture raised poultry, and farm fresh eggs, but it is also our goal and mission to bring you other locally sourced items to help round out your meals.
From Maple Hill Creamery Organic Milk, Fishtown Ferments White Kimchi, Wild Bay Kombucha 12 oz bottles, Amaranth Gluten Free Granola Bars, Susquehanna Mills Organic Sunflower oils, Murray's Cheese and Vermont Creamery organic cheeses, and several different organic pastas. Throughout the year, the shop also carries fresh herbs and vegetable staples like potatoes and onions from local farms.
We love hearing from so many of you that our mission is what brings you to shop with us!! It's nice to know we are truly making a difference for all of you.
Thank you for sharing in our beliefs and mission. We truly have the most wonderful customers.
To see a list of the meat products we carry you can click here. To learn more about Simply Grazin' farms you can click here.