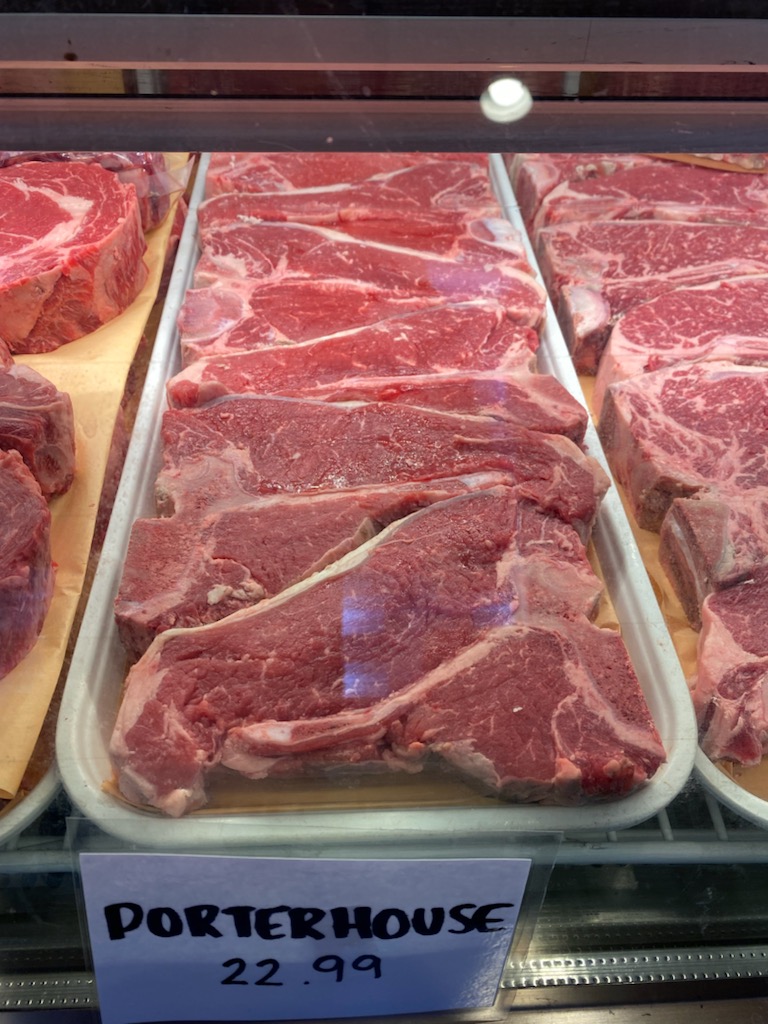 Start off your New Year right with delicious, locally-sourced meats from Skillman Farm Market and Butcher Shop.
If you've never shopped with us, we'd love this year to be the year we get to know you and you get to know us.
A little bit about us…
We are a small family-owned butcher shop, located at 1932 US Highway 206 in Skillman, NJ. Our mission is to provide those in our surrounding communities (and anyone willing to travel to us) with high-quality, locally-sourced meats, produce and other products. We believe that knowing where your food comes and how it was cared for is an important part of being an informed consumer.
All of our meat products (beef, pork, chicken, turkey, processed meats) come from Simply Grazin' farms, which raise 100% grass-fed and grass-finished cattle, and the pigs and poultry are pasture raised. The Simply Grazin' farms are located in New Jersey (right next to our shop), New York and Virginia. With over 4,000 acres of farm land, Simply Grazin' animals are free to roam, graze, peck, root, and wallow as nature intended.
Beef, chicken, and pork never come to us frozen or in any type of box or bag. We deal only in whole animal butchery, which means from snout to tail and everything in between.
Perhaps one of the biggest advantages of choosing a shop that does whole animal butchering is that there isn't any room for doubt as to where your meat came from. The butcher can tell you exactly where the animal came from, it's feed, and everything else you may want to know about your meat.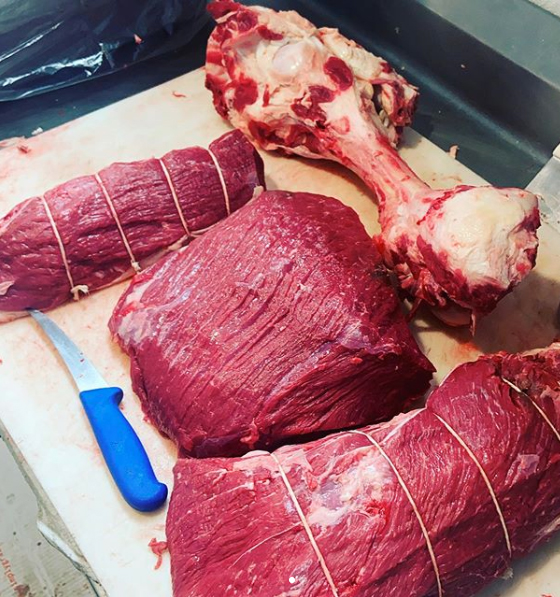 We've worked really hard during the COVID pandemic to accommodate our customers needs. Over the past few years we've made changes to our operations to fit with the current standards of CDC guidelines and we will continue to do so, while also providing top notch customer service and the highest quality, locally-sourced meats around!
We hope to get to know you! And, if you're already one of our loyal customers we are humbled by your support and look forward to serving you this year!
Happy New Year!