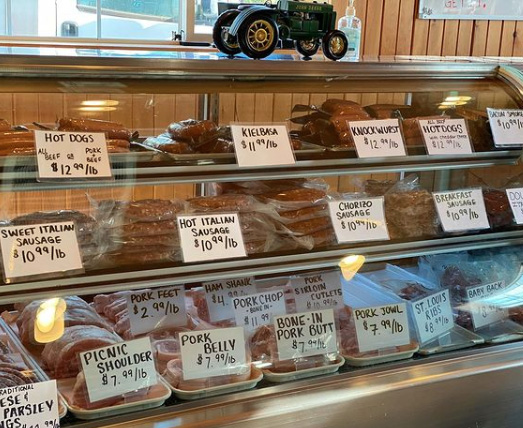 Shop with us, your local NJ butcher, for clean meat that you can trust!
Skillman Farm Market and Butcher Shop's meat display cases are packed with delicious, premium cuts of 100% grass-fed beef, pasture raised pork, pasture raised chicken, and pasture raised turkey, locally sourced from Simply Grazin' Farms.
WE BELIEVE integrity can't be guaranteed with paper-thin food labels… It's a trust and relationship thing! For a true farm-to-butcher-to-table experience, shop for your meats with us!
You can select pre-cuts, or make special requests to the butcher. We are happy to serve you and enjoy providing our customers with exactly what they are looking for.
Located at 1932 US Highway 206, Skillman, NJ 08558. We are open Wednesdays and Thursdays from 12pm – 5pm, Fridays from 10am – 5pm, and Saturdays and Sundays from 9:30am to 3pm.
Due to COVID– We are taking one masked customer in the shop at a time, or you can call in orders for pick up to 609-300-3350.