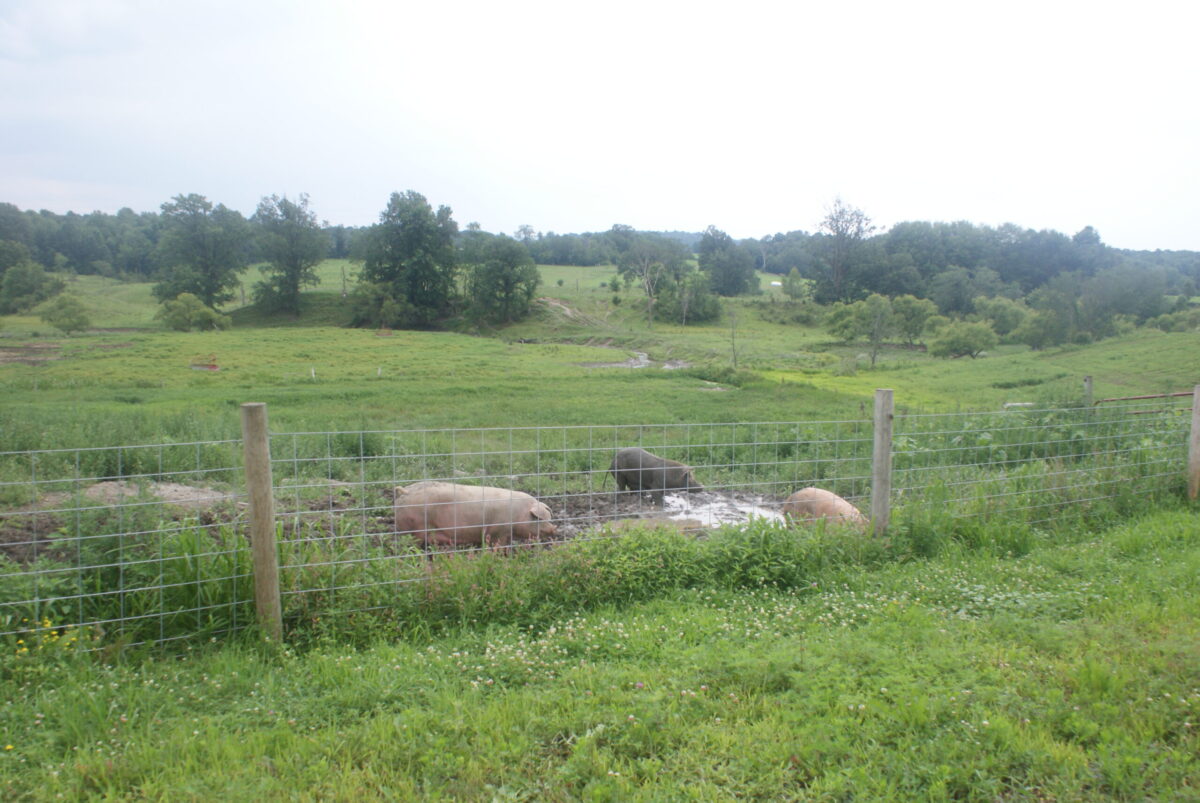 Calling all pork-lovers! With the help of Skillman Farm Market and Butcher Shop, you can easily order quality, pasture-raised pork products that you and your family can trust.
Our 100% pasture raised pork products come from Simply Grazin' Farms located in NJ, NY and VA where the pigs are raised on pasture all year round. The pigs have access to shade, shelter and wallowing holes at all times. There are no gestation crates and no farrowing crates.
The Simply Grazin' pork product labels claims for pork are: free range/free roaming; no farrowing crates; no gestation crates; heritage breeds, no added antibiotics; vegetarian diet; no added hormones; raised on family farms; and product of the USA.
Pastured pork has a significantly better ratio of Omega-3 to Omega-6 fatty-acids compared to factory farm raised. Pasture raised pigs also have 74% more selenium than pigs raised on factory farms. So not only is being on pasture better for the pigs, it's better for you.
We are a full animal butcher shop, meaning we use the whole animal head to toe.
Bacon, ham, Boston butt roasts, heart, liver, kidney, bones, sausage, pork chops, sirloin cutlets, rib roasts, tenderloin, shank, feet… if it's part of a pig we've got what you need. Plus, our butcher is always more than happy to help you choose a cut, or give you a custom cut based on your request.
Shop our pork products today! You'll never get them from a grocery store again!!