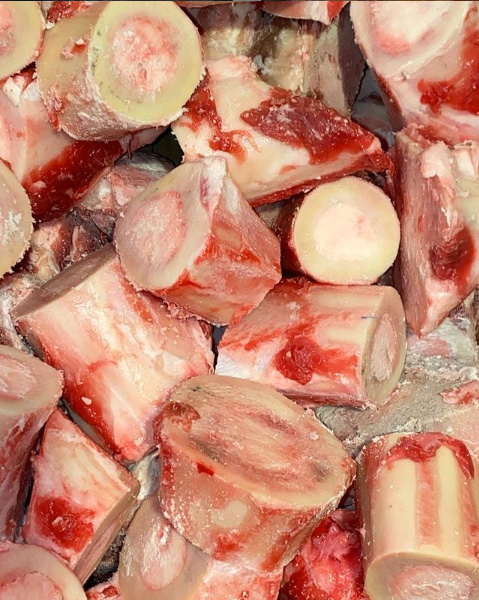 Our grass-fed beef marrow bones are sourced from 100% grass-fed cattle. These bones are loaded with nutrients to help with inflammation, promote a strong immune system, joint function and so much more!
Grass-fed beef marrow bones can be used in a variety of recipes. You can roast these beef bones and serve the marrow as a pread on sliced and toasted bread. Add some salt, garlic and fresh herbs and you've got an appetizer that will impress.
You can also use these beef marrow bones to make your own bone broth. Bone broth is gluten-free, keto, paleo friendly, and very good for you. It's very easy to make, but it does take time. Don't be put off by the time investment – it is well worth the wait! Here is a recipe that walks you through how to make bone broth with step-by-step photos.
So, add some grass-fed beef marrow bones to your next Skillman Farm Market and Butcher Shop order and enjoy a homemade soup, or a spread.