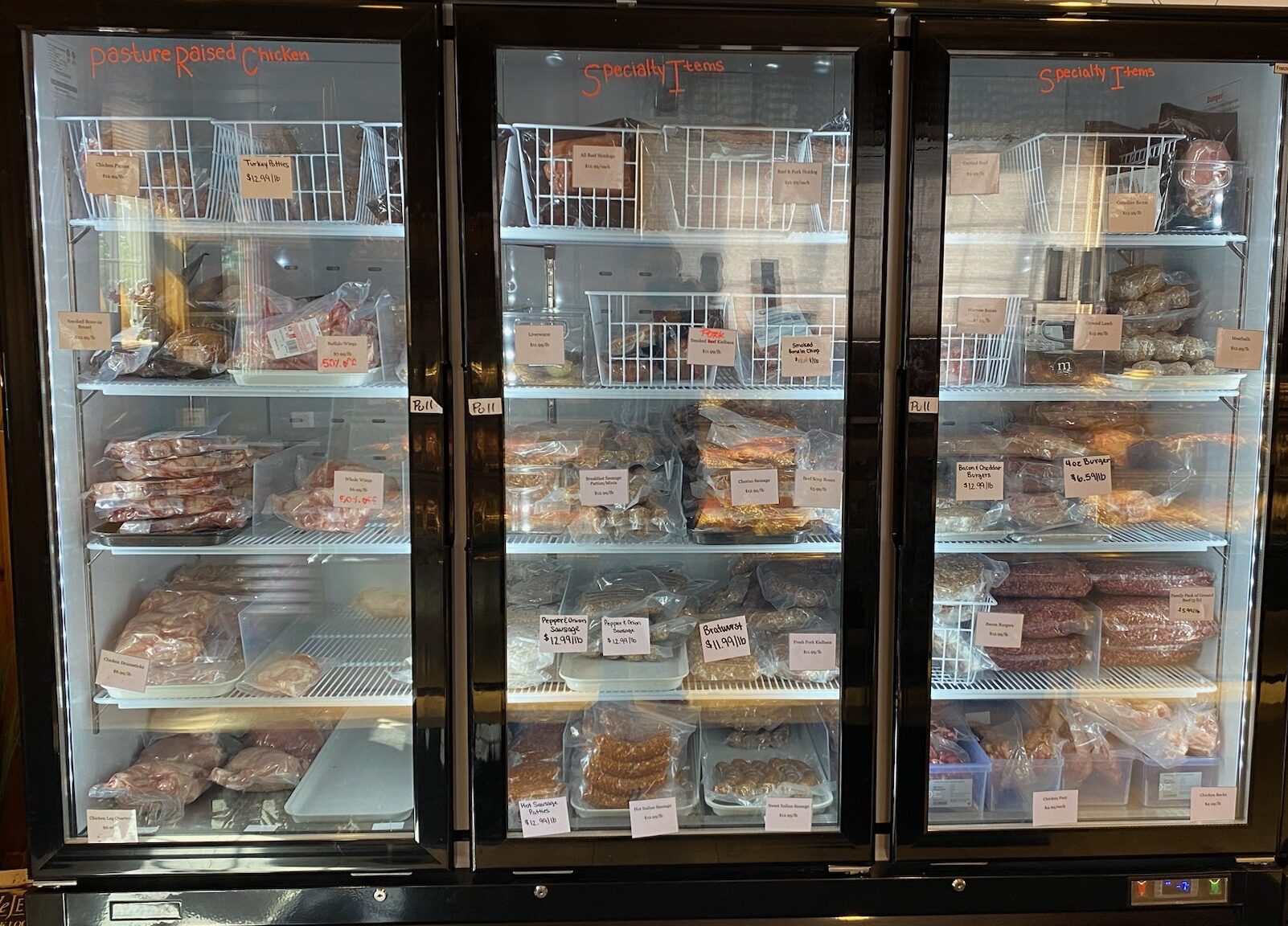 Our freezer is filled with locally-sourced specialty items including:
Hot Sausage Patties
Bacon & Cheddar Burgers
Pepper and Onion Sausage
Smoked Bone In Chops
Meatballs
Ground Lamb
Bratwurst
Turkey patties
And more!!
A well stocked freezer is a great way to help you cook healthy and affordable meals. When you have the ingredients you need already in the house it is a great way to ensure you can quickly prepare a healthy meal.
High-quality protein is the staple of a healthy meal. Thaw, cook and feel great about eating locally-sourced, high quality meats from Skillman Farm Market and Butcher Shop.
We are located at 1932 US Highway 206, Skillman, NJ 08558.
Click here to view our products and pricing, shop hours and latest news.