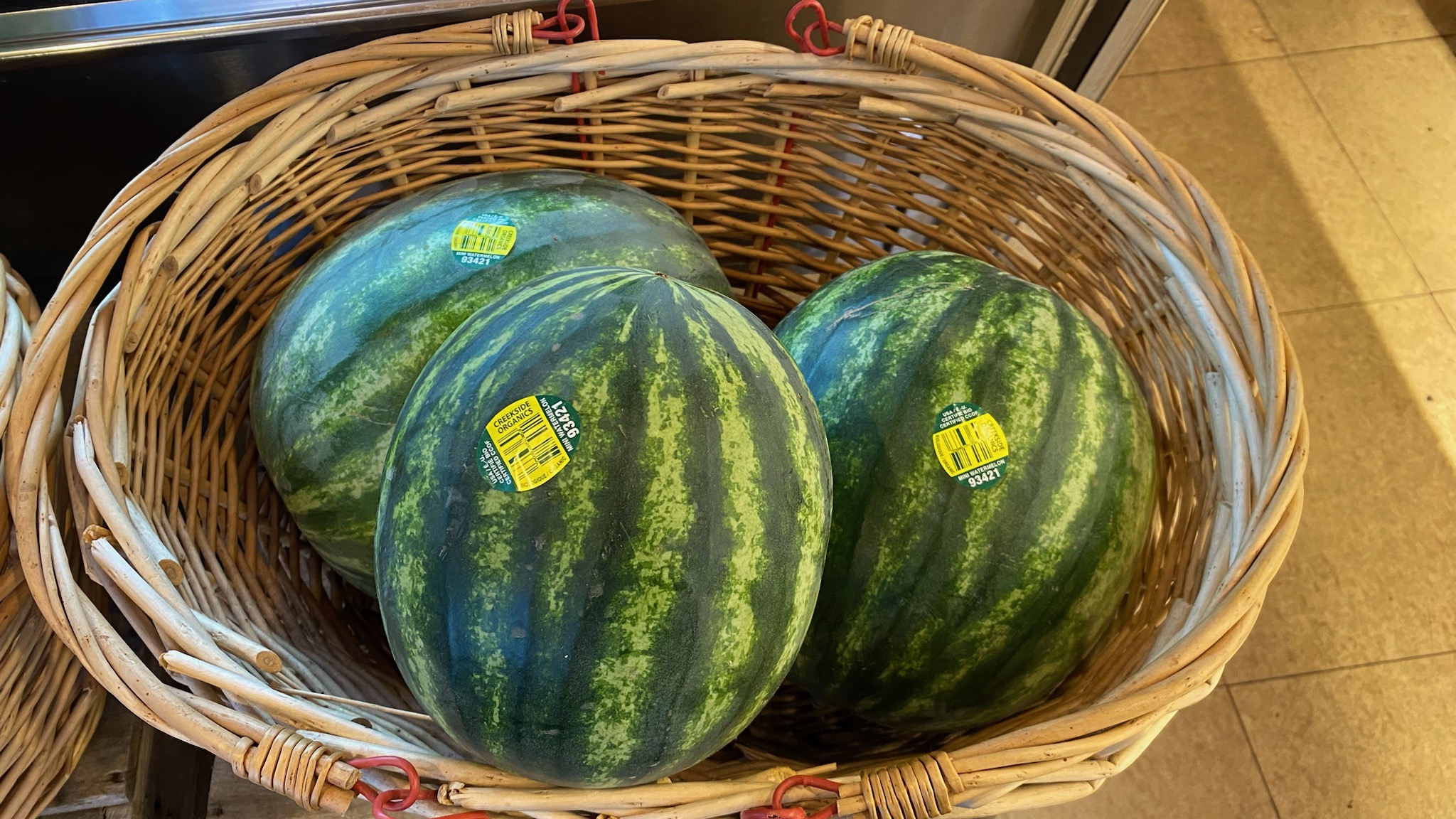 Fresh, Seasonal and in the Shop! If you're looking for locally-sourced fruit we've got delicious options right here.
Organic watermelons, blueberries, strawberries!! We also have a varitey of other seasonal fruits, vegetables, cheeses and more. If you are shoping for something specific, feel free to call us before your trip to make sure we currently have it in stock: 609-300-3350.
We would love to become your go-to source for all things locally-sourced! We are located at 1932 US Highway 206, Skillman, NJ 08558. See our shop hours page for our regulare and holiday hours.