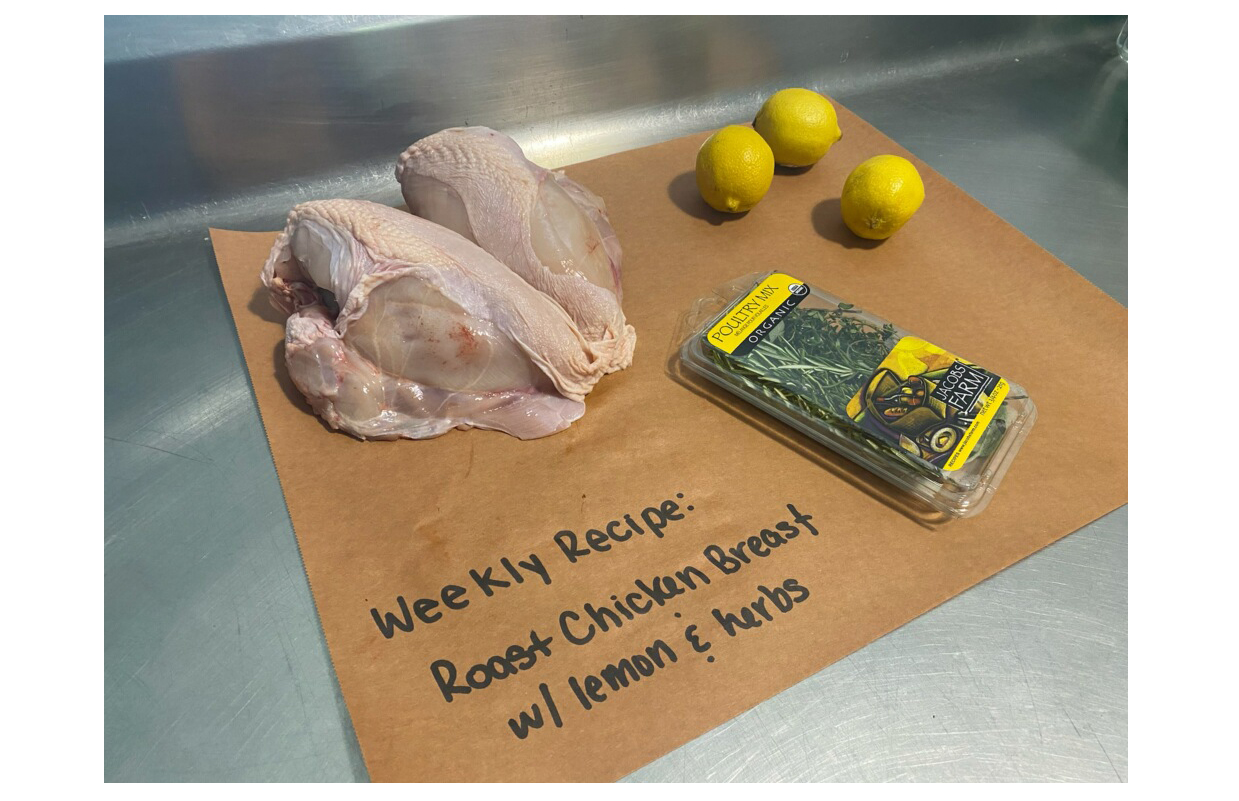 Our healthful, locally-sourced pasture raised Bone-In Chicken Breast is on sale this week (through November 7) for $4.75/lb (that's HALF PRICE).
Our Shop Manager, Stacie Faille, has found a wonderful "Recipe of the Week" to go with our sale. Grab all the ingredients needed at the shop, cook according to the recipe below, and share a photo and your thoughts with us on Facebook!
RECIPE OF THE WEEK:
"Baked Bone-In Chicken Breast" from WellPlated.com.
We've got fresh herbs and lemons so you can grab everything you need to make this delicious recipe. We've also got organic carrots, celery, fall squash, onions & garlic for extra veggies!