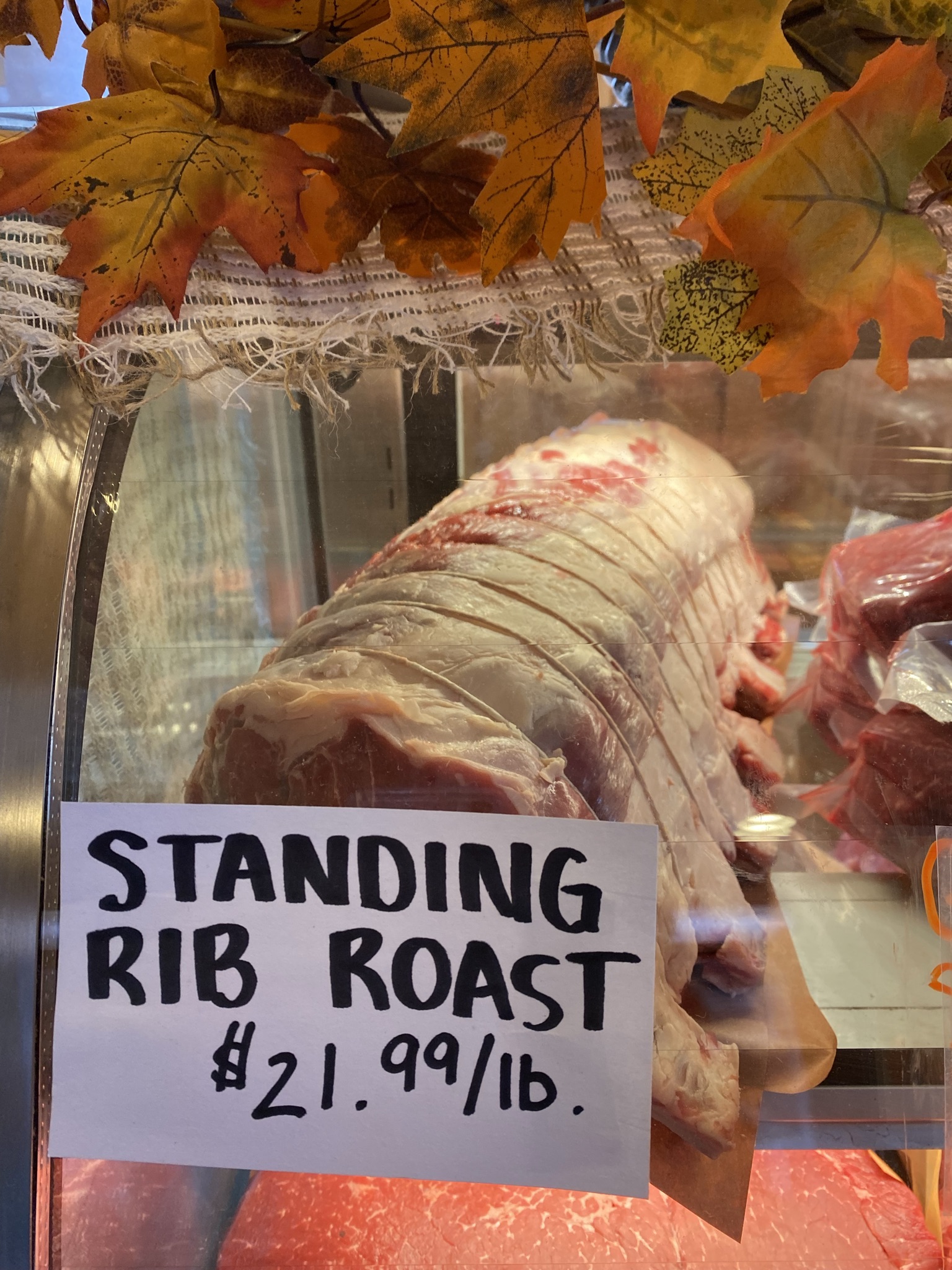 Not a huge turkey fan? We've got you covered this Thanksgiving order our Bone-In Standing Rib Roast for a delicious alternative to the traditional turkey dinner.
We recommend 2 people per bone, about 2 pounds per bone and you can order anything from a 2 bone to a 7 bone roast.
Would you like your roast cradled? This means the butcher cuts the bone off and ties it back on to keep the flavor while cooking, but make it easy to remove and slice up once cooked. We can cradle or leave the bone attached- whatever you prefer.
Click here to place your order for a Bone-In Standing Rib Roast being sold for $21.99/pound.
Thanksgiving week 2021 WE WILL BE CLOSED 11/22, 11/25, and 11/26. WE WILL BE OPEN Tuesday 11/23 for an extra pick up day 10am-5pm, and OPEN for regular hours on 11/24, 11/27 and 11/28.