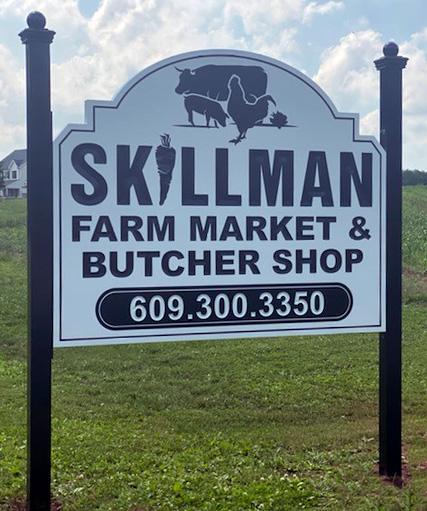 Position: Front Store Associate/Butcher Help– $15/hour (Part Time)
Qualifications: Must be able to lift boxes of 50lbs. Must have food handling experience (Serve Safe or equivalent).
Responsibilities: Working the register and helping customers, answering the phone and taking any call ahead orders, refreshing the meat cases and freezer stock, maintaining store front like vacuuming and wiping down the glass, and also assisting the butcher with vacuum sealing meats. You must be able to lift a minimum of 50 pound boxes, work well with others, stand on your feet for a long period of time, and be able to work with different animal parts. We are a small close knit team at a family owned business, and we would love for you to join us!
Interested applicants please send an email to stacie@SkillmanFarmMarket.com or call the shop at 609-300-3350 during business hours to speak with Stacie.
Thank you for your interest in working at Skillman Farm Market and Butcher Shop.