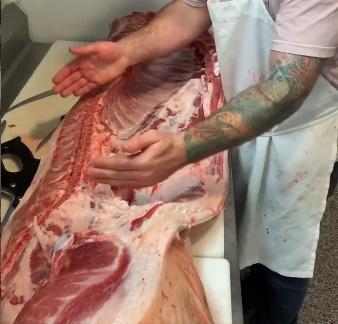 There are many advantages of buying meat from a butcher shop that does whole meat butchering.
Perhaps one of the biggest advantages of choosing a shop that does whole animal butchering is that there isn't any room for doubt as to where your meat came from. The butcher can tell you exactly where the animal came from, it's feed, and everything else you may want to know about your meat.
At Skillman Farm Market and Butcher Shop we are a whole animal butcher and we are proud to say that all of our meat products come from Simply Grazin' Farms.