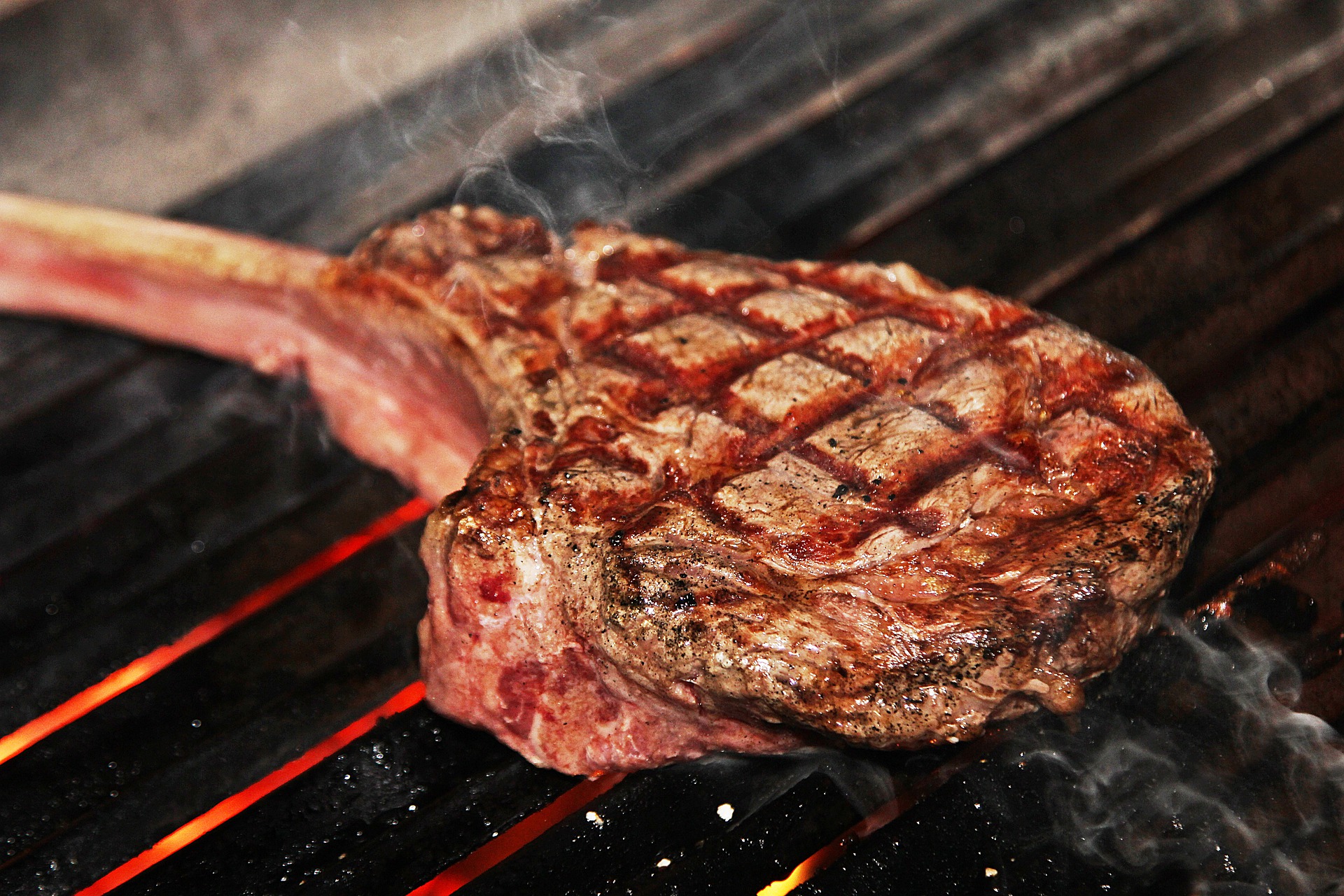 Looking for a delicious meal and a way to up your Instagram food photo game? Grill up one of our Tomahawk steaks!!
This glorious cut of meat is actually a large ribeye steak that is specifically cut with about 8-12 inches of the rib bone left on it. 
With their jaw-dropping long bone, which resembles an ax handle these babies not only look amazing, they taste absolutely amazing. If you've never tried one, the Tomahawk steak is extremely tender and buttery, with beautiful marbling.
As an added benefit, when you buy a Tomahawk steak at Skillman Farm Market and Butcher Shop you can rest assured that your meat is locally sourced (Simply Grazin' farms- located in NJ, NY and VA) and is 100% grass-fed and grass-finished.