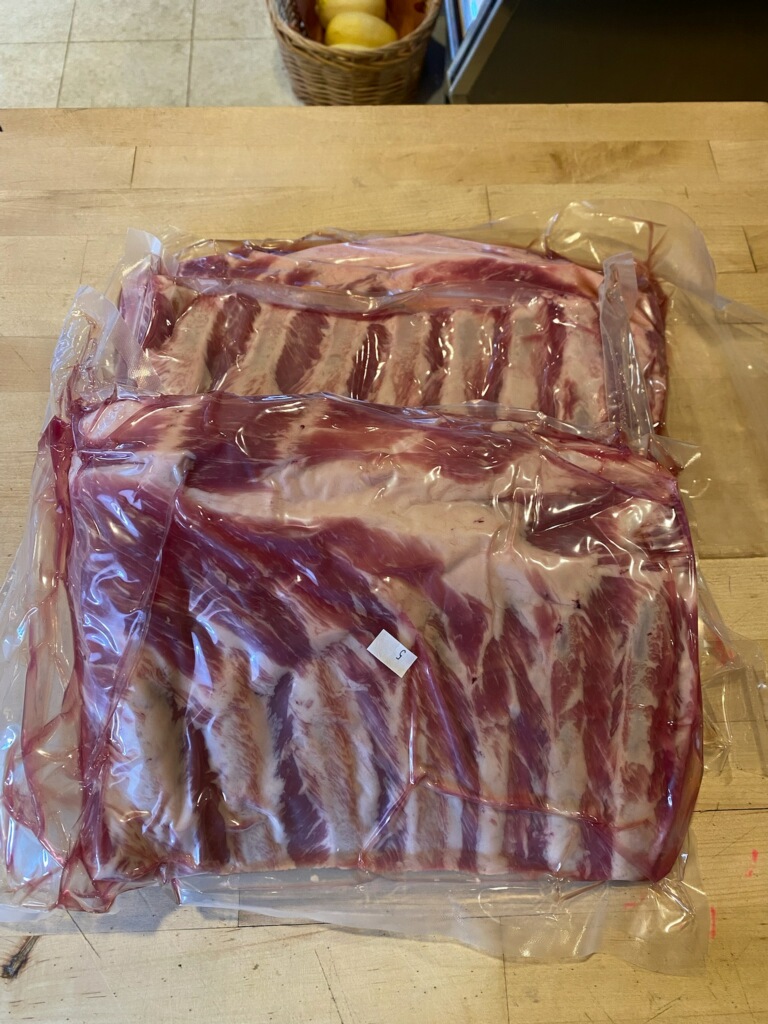 Pork Spare Ribs Fresh and Frozen- ON SALE $8.99/lb… Get yours this week, while supplies last!

Pork ribs come in three basic cuts – back ribs, spare ribs, and country-style ribs – depending on the section of the hog where they originated.

There are so many easy ways to cook up delicious fall off the bone ribs: Marinate and grill them; Boil or roast them; Apply a dry rub and smoke them; or braise them in the oven. Tender, fall-apart goodness awaits!!