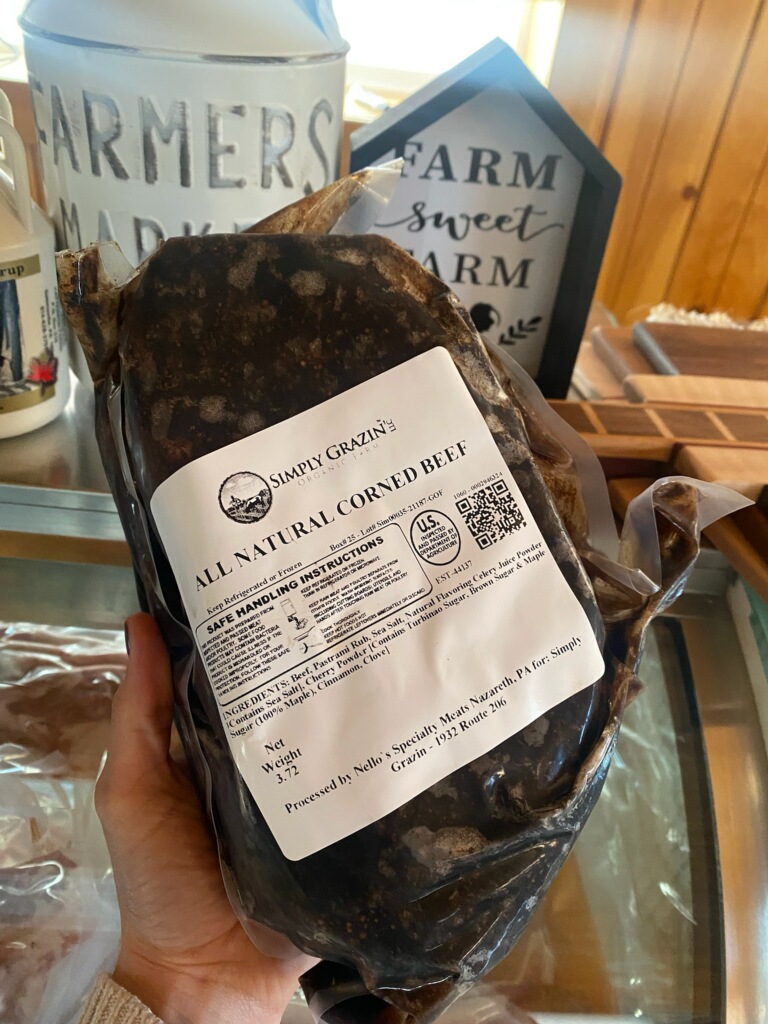 Celebrate this St. Patrick's Day with our delicious corned beef. ON SALE this week for 30% OFF (frozen, ready to heat up and eat).
🍀Skillman Farm Market Corned Beef Dinner
Reheating in the oven – Bake at 355 degrees for 45 minutes per pound until internal temperature reaches 160-190 degrees (165 for more of a medium rare cook). You can add a small amount of water in the dish or Dutch oven to prevent drying. This can also be done in a crock pot! Pair with your favorite veggies such as cabbage, carrots, and mashed potatoes. Enjoy!