This week we have Homemade ready to stuff the turkey with, or cook as a side dish – $10.99/lb. (1 pound packs) – made with a pork mix blended with our typical breakfast sausage blend of salt, pepper, garlic, red pepper, coriander, ginger, sage in addition to bread cubes, herbs, egg, onion, celery, organic diced dehydrated apples, a touch of maple & some raisins for sweetness.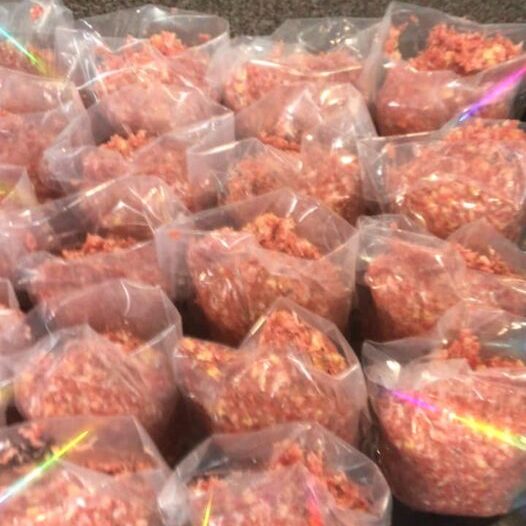 SFM Thanksgiving Dinner Side Dish Stuffing
Grab a pack (or two, or three) of our Homemade Stuffing Mix. Place the stuffing on an oven safe baking sheet, making sure the surface is level, so the stuffing cooks evenly. Cover with foil & bake at 325 degrees for about 30 minutes, or until the internal temperature reaches at least 145-165 degrees. You can then uncover and cook for an additional 10-15 minutes for that extra crisp. The flavor of the sausage and Fall seasonings will surely bring a comforting Thanksgiving feel!