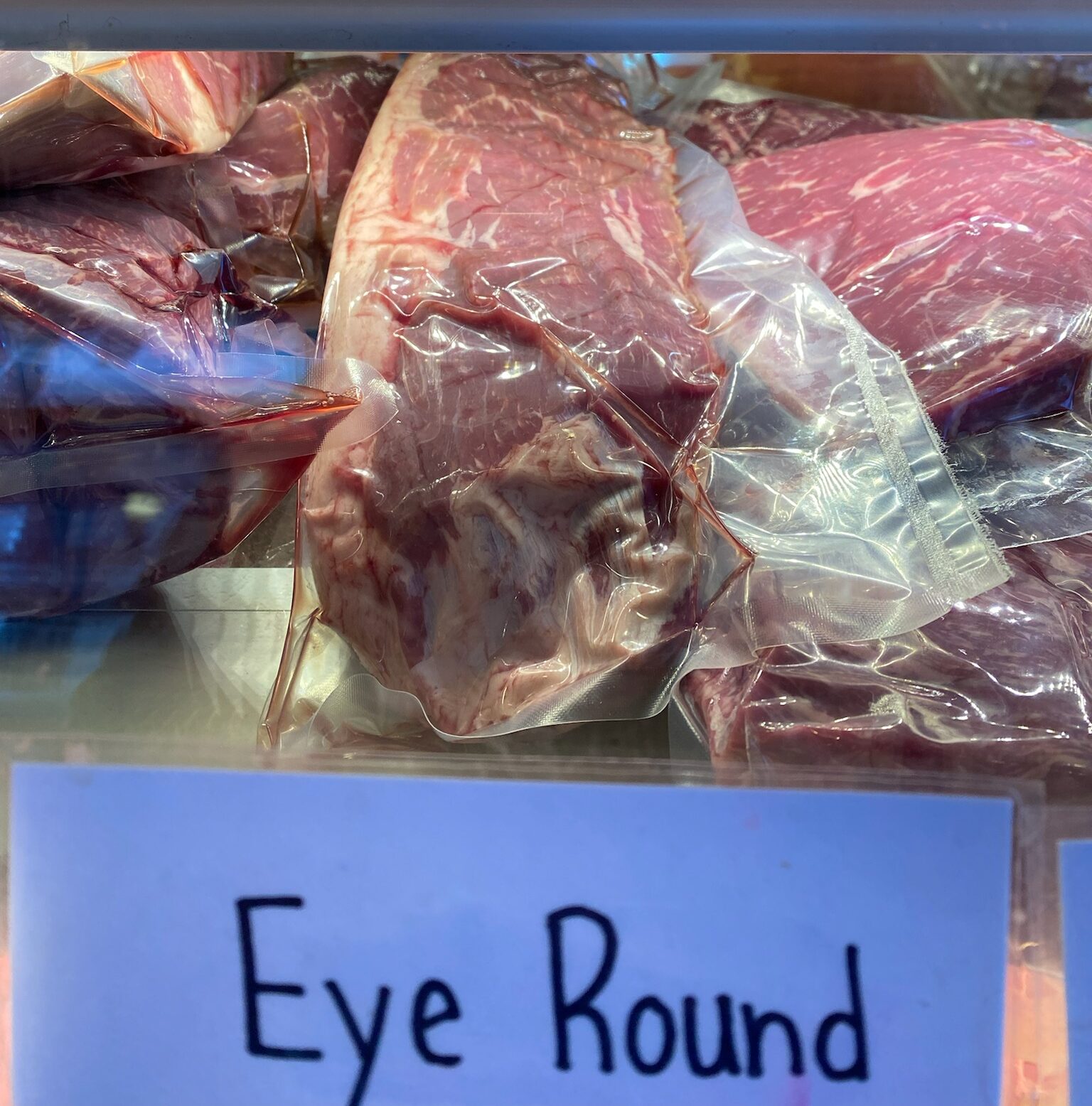 If you are looking for a roast to help you make the perfect Fall dinner, then look no further! The Eye Round Roast is a totally underrated roast that is great for slow cooking as roast beef, making stew, braising, sous-vide, poaching, or even curing to make beef bresaola!
Our Eye Round Roast is currently on sale for $6.99/lb… that's $4 OFF per pound.
Sign up for our Weekly Email Blast to be sent our Sales and Specials each week!