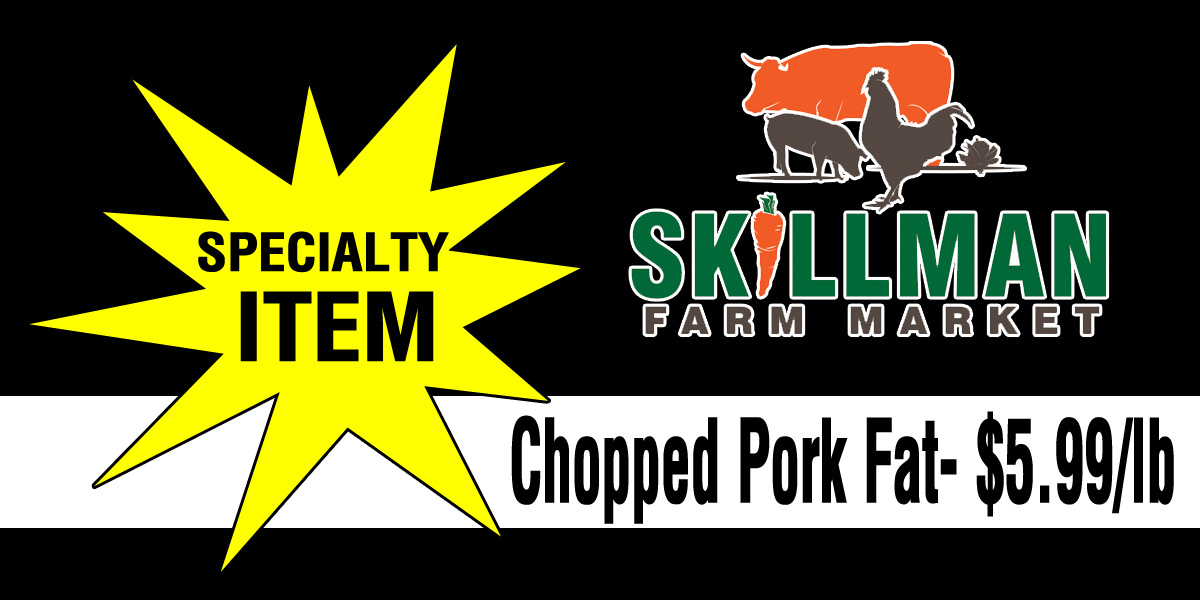 Available this week in the shop (while supplies last) you can grab our Chopped Pork Fat for $5.99/lb.
This specialty item can be used as a substitute for butter for benefits such as high source of choline and B vitamins/minerals, as well as supporting a healthy heart! It also has a high burning point, so it is great for cooking.
Grab yours today!
Hey! Are you on Facebook? Us to!! Let's be friends!!