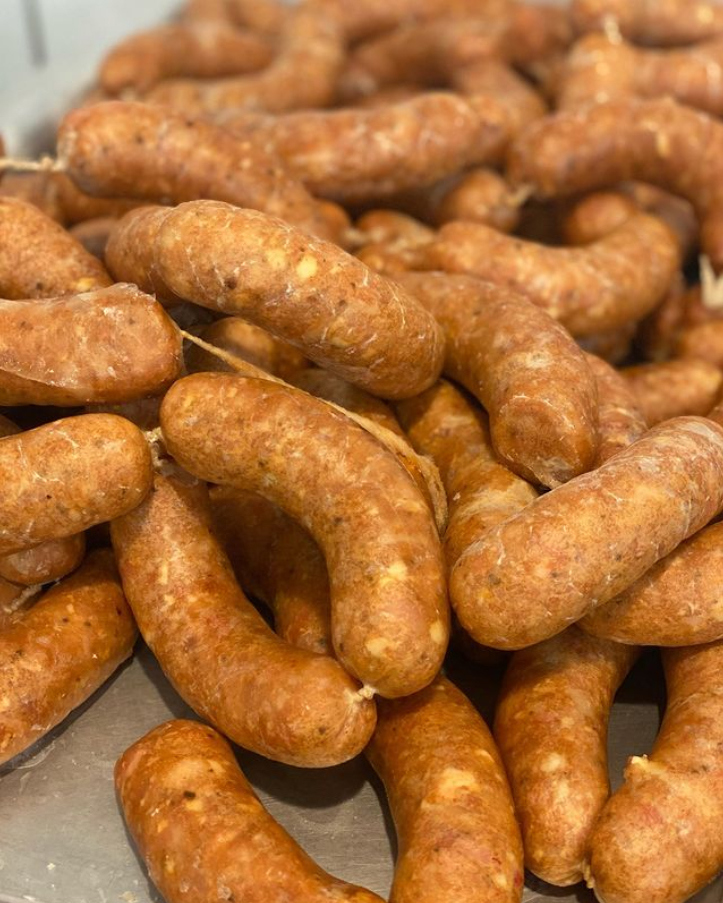 We heard you guys like chicken sausage, so we came up with a little somethin'… 🔥 Jalapeño Chipotle Chicken Sausage!
This new flavor is now available in our sausage section in the freezer for $10.99/lb!
It is the perfect blend of spicy, sweet, and savory; a light refreshing summer sausage!