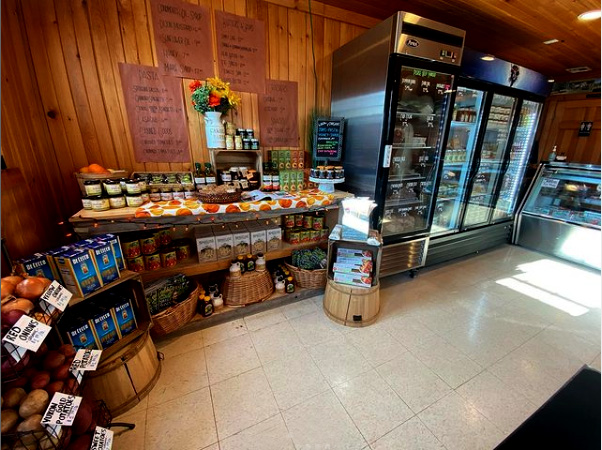 As your local butcher shop, we pride ourselves in being your go-to meat experts! With premium cuts of locally sourced 100% grass fed beef, pasture raised pork, chicken, turkey, and lamb, as well as processed meats, and deli meats and cheeses.
You can shop what's in our display cases, or ask the butcher for a custom cut.
🌱Last Spring we started our own, on-site garden to be able to offer you garden fresh vegetables and herbs🥒🥦🍆🍅🥕.
Throughout the year, the shop also carries vegetables like potatoes and onions from other local farms 🥔🧅.
It is also our goal and mission to bring you other locally sourced items to help round out your meals. Some of these items include: