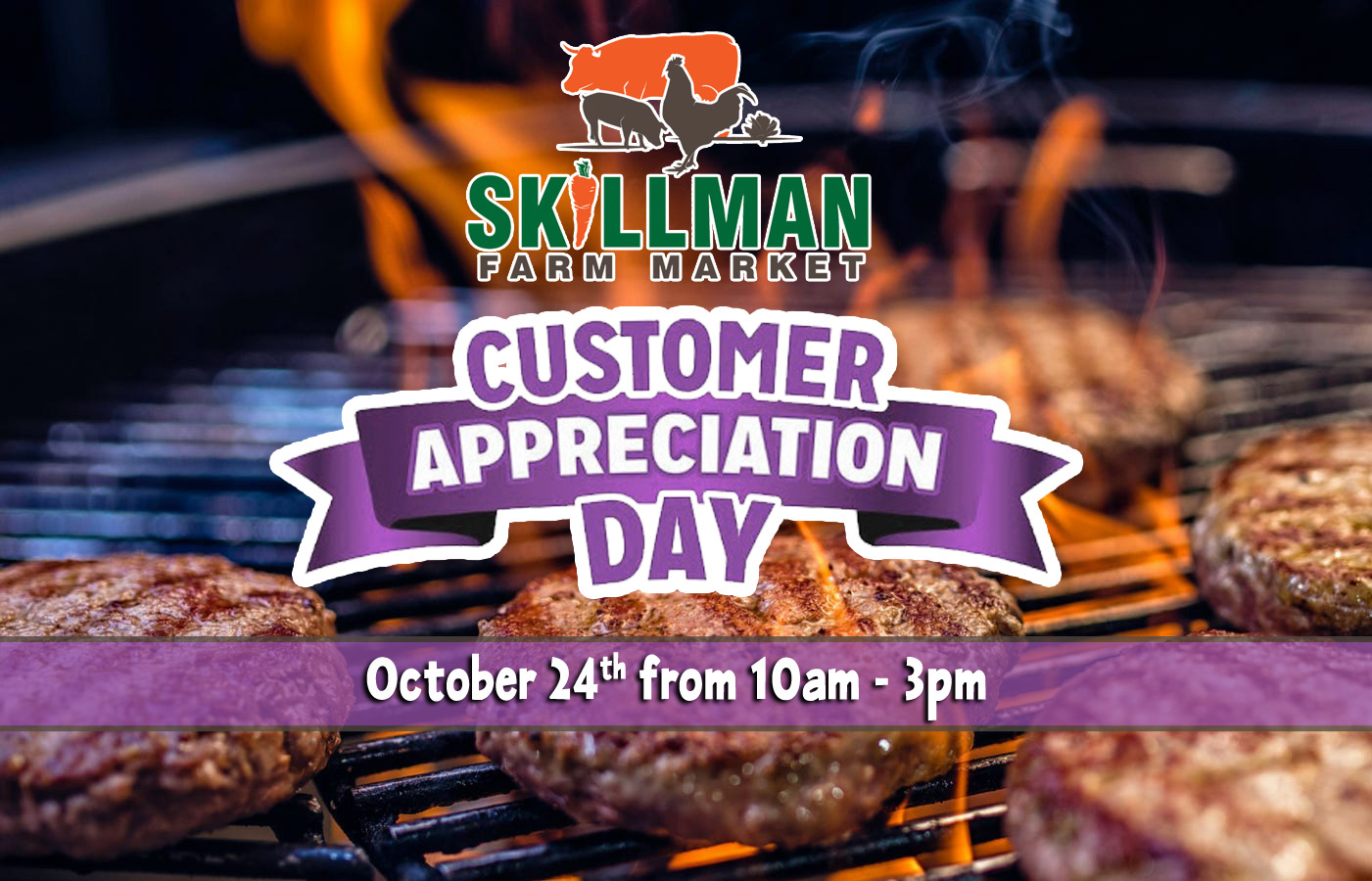 Customer Appreciation Day!! For our valued customers and their families. Saturday, October 24th 10:00 am – 3:00 pm.
Come by Skillman Farm Market and Butcher Shop for awesome sales in the butcher shop, pony and hay wagon rides to view the near by Simply Grazin' NJ farm, and enjoy fall activities & complementary burgers and hot dogs grilled by our butcher himself! There will also be a raffle for a chance to win a $50 gift card to the butcher shop, so be sure to enter your name inside at the register. You are welcome to BYOB beer/wine.
COVID-19 REMINDER:
A mask is required in and out of the store, as well as social distancing in all activities. Please give our designated sanitizing stations a visit throughout the day to keep our staff and customers healthy. Please do no attend if you are sick or have traveled in the last two weeks.
Please click here to read our WAIVER prior to attending this event!
Come hang out with us!
We hope to see you there! You can follow any updates on our Customer Appreciation Day by checking out the event page we created on Facebook.
As always, we value each and everyone of our customers and we thank you so much for your support!
-The Skillman Farm Market and Butcher Shop Team

With us you always get a true Farm to Butcher to Table product! Know your farmer! Know your Butcher! Know your food!