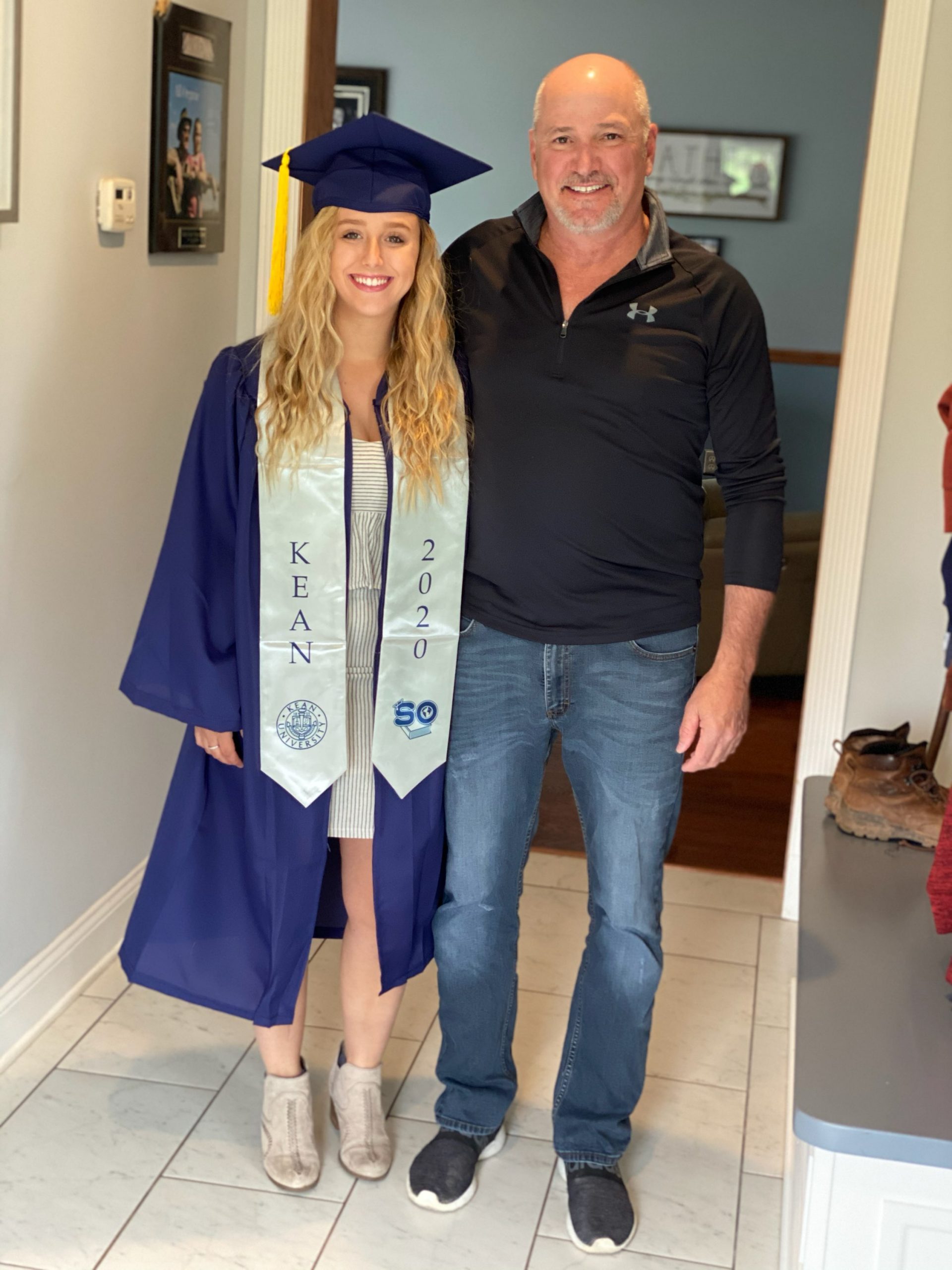 Skillman Farm Market and Butcher Shop President, Mark Faille, poses for a photograph with his daughter, Stacie Faille (Shop Manager) as she dawns her college graduate cap and gown.
Stacie is a 2020 college graduate from Kean University. This momentous occasion in both of their lives is being celebrated much differently than envisioned back when Stacie started college. Kean will be conducting a virtual graduation ceremony on Friday, May 29.
In life, there are some things you cannot wait to experience, yet sometimes, even when you do everything right along the way to get there, it can be taken from you through no fault of your own. For all the children and young adults missing their moving up ceremonies and graduations this is unfortunately the case due to the current pandemic we are all living through.
To all of you who've put in the hard work to reach this milestone in your life, you should be very proud of yourself! We are all so proud of you!! We all look forward to congratulating you in person, but until that time comes, we will celebrate you virtually and with phone calls, cards, car parades and any other social distancing safe way we can come up with.