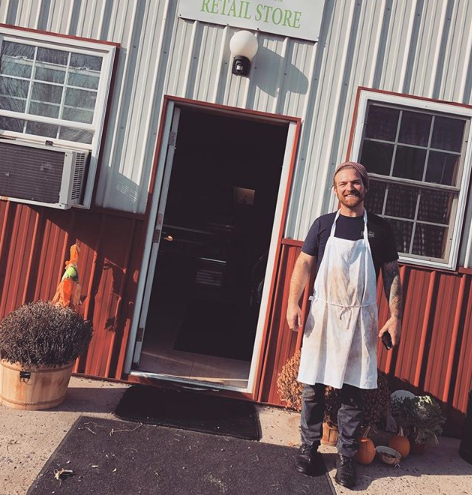 Get to know the Butcher!
Doug Palmer, has been a butcher at Skillman Farm Market and Butcher Shop since October 2019. Doug has been in the meat business for 4 years, working at a mom and pop butcher shop in Toms River, NJ. Prior to that he worked for Whole Foods where he ran a meat department. He was a commercial diver before he worked in meat.
Doug said, "I got interested in the business because of my love for good, quality food and meat in general. My favorite part about working for Skillman Farm Market and Butcher Shop is that I get to process whole animals, that I can use every part of the animal and that we are truly a farm to table butcher shop. I love talking to our guests and guiding them to the right piece of meat for the occasion."
If you haven't met Doug yet, stop in, say hello and get some advice on the best meat cuts available!!