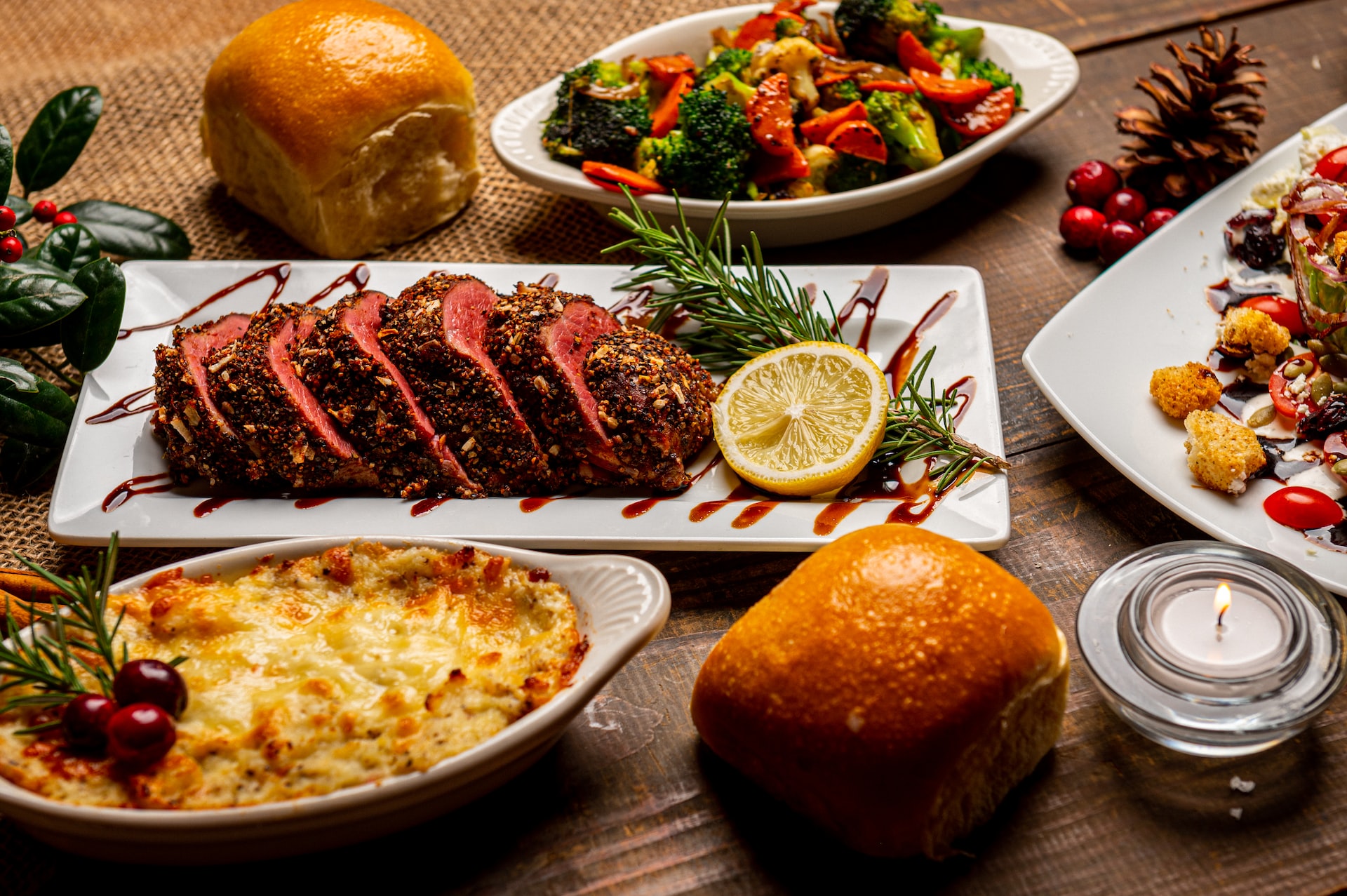 We are happy to be apart of yet another holiday with you this year. For your holiday dinner our order form has the following options:
Beef Rib Roast (2 people per bone normally)… 2-7 bones
Beef Tenderloin Roast (weight may vary but normally around 3 lbs each)
Boneless Ham (not brined)
Fresh Bone-in Ham (not brined)
Filet Mignon Steaks (approx 8 oz each)
Frozen Smoked Bone-in Ham (15-18 lbs)
Frozen Smoked Boneless Ham (3 lbs +/- or 4lbs +/-)

Pick-up dates can be scheduled for Wednesday, Dec. 21, Thursday, Dec. 22, Friday, Dec. 23 and Saturday, Dec. 24.
All orders will have a deposit to ensure availability, please wait to receive a call from someone at the shop.