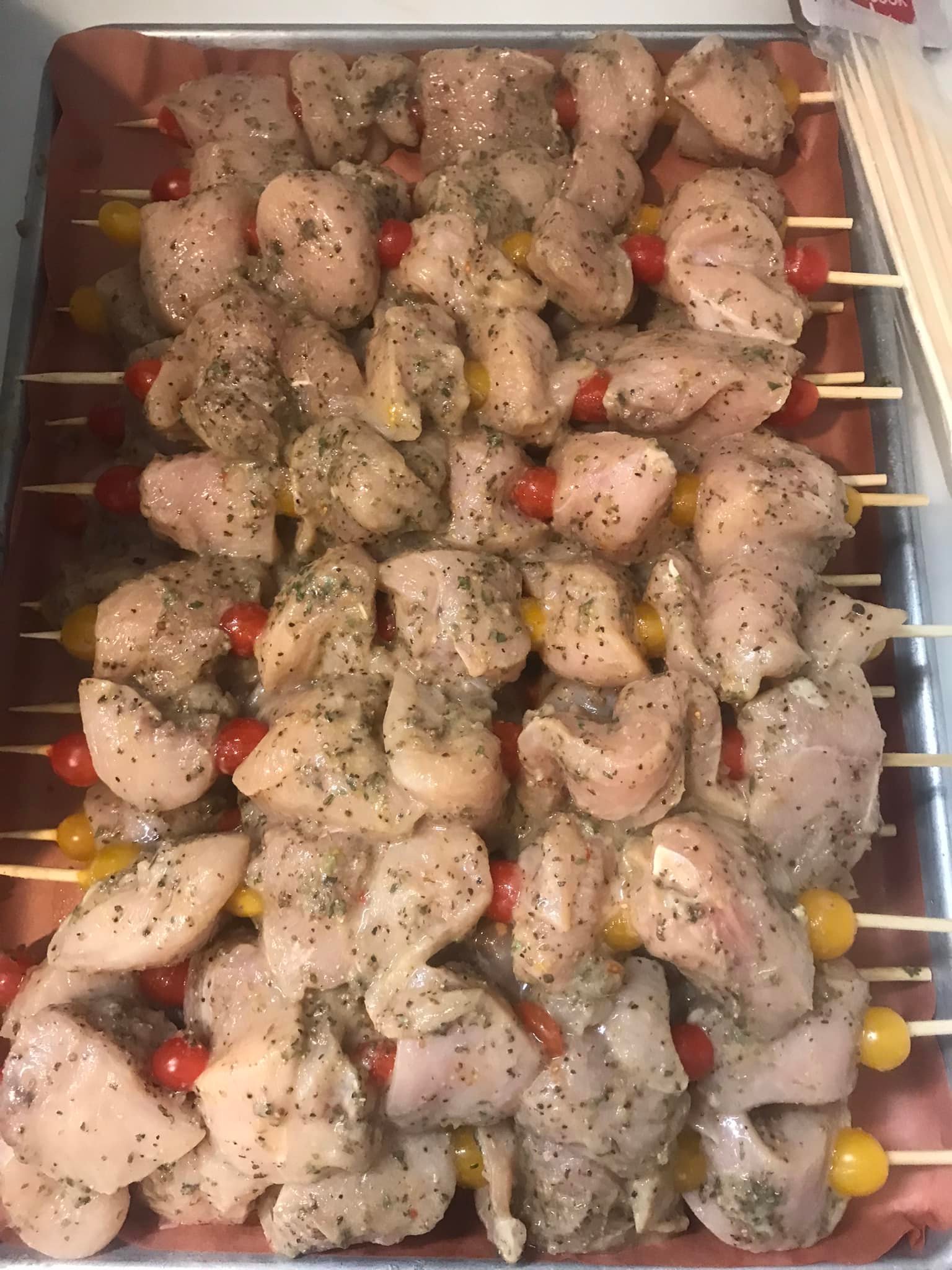 Get the grill ready! Kebabs are back in the shop!

We've got Chicken with Cherry Tomato and Cajun Pork Belly kebabs ~ these are super zesty and delicious. Grab yours today, fire up the grill and throw them on!! Voila! A delicious dinner with no prep work.
Made with locally sourced pasture raised pork and 100% grass fed beef. GRILL BETTER MEAT!!
We also have chicken legs, drumsticks and thighs marinated "A LA FRENCH" and buffalo wings available!!! Hurry in to get yours, while supplies last !!!