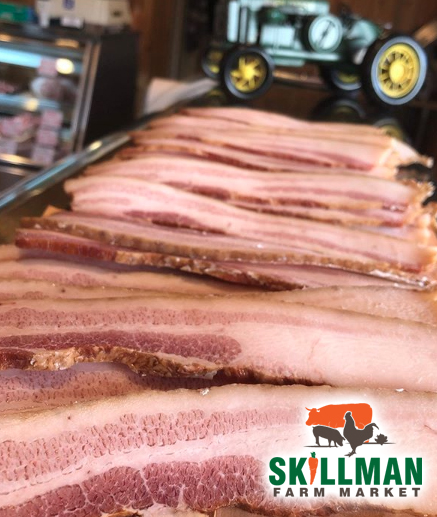 A delivery from the smokehouse will be arriving next week holding mass quantities of delicious smoked meats from our shop!
We will have smoked whole chickens, our delicious sliced bacon, our new Canadian bacon, pastrami, and corned beef already prepped and ready to go!
These items will be available starting next Friday, August 13th around 2pm. These items will be available while supplies last. Stop in during business hours, or call the shop to place your order for pick-up: 609-300-3350.
---
Side note: Our butcher will be out of the shop this Wednesday 8/4/21, if you are looking for a specific order or cut that is not available already in the display case, please be aware he will not be able to cut it until he comes back into the shop on Thursday 8/5/21. Thank you in advance!