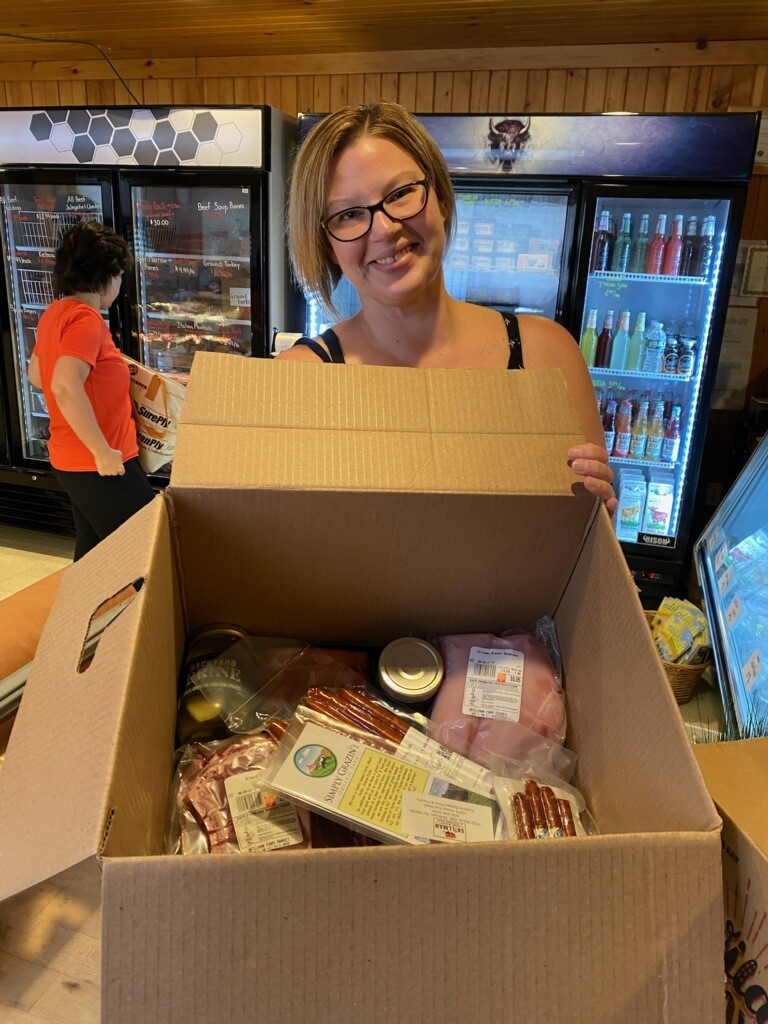 Congratulations to our Summer Flavor Feast giveaway contest winner, Kelly Kotch.
Kelly won $150 worth of our 100% grass-fed beef, pasture-raised pork and pasture-raised chicken products. She also went home with a 12 pack of Wild Bay Kombucha's newest summer flavor, Watermelon Hops.
This is the second giveaway we've done in the past two months. At the end of May we had a Fill Your Grill giveaway contest in honor of National BBQ Month.
Follow us on Facebook and sign up for our weekly email blasts, so you know when to enter for our next giveaway contest! You could be our next luck winner!!
Kelly picked up her prize pack on Friday, July 2, 2021 and she sent us this photo to our Facebook page that same evening, as she was already enjoying some of her winnings!! Looks delicious, Kelly!!