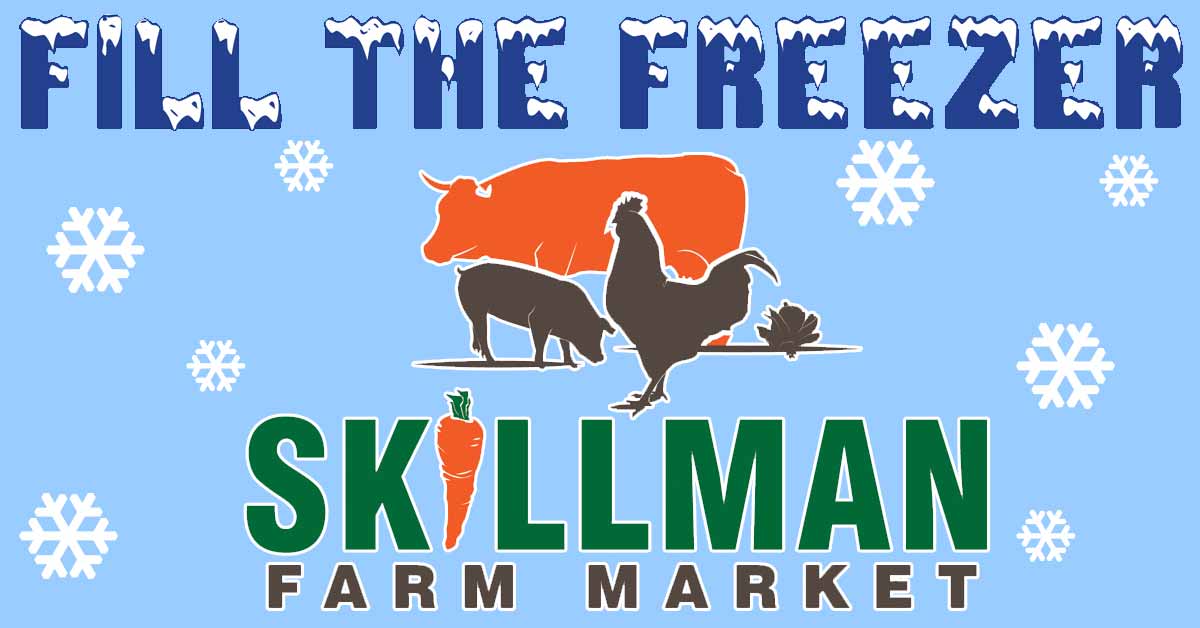 Father's Day will be here in just two Sundays! That's right people, not THIS Sunday, but NEXT Sunday, June 20th!! Not sure what to get Dad? Let us spell it out for you… fill up his freezer with M.E.A.T. for the S.U.M.M.E.R.
If your Dad loves to grill, why not fill his freezer. We all know a full freezer means endless grilling possibilities.
We've got lots of great sales and specialty items this week too! If you aren't already signed up, click here to get on our email list for weekly specials.
Did you see our pre-made, ready to grill Chicken and Cherry Tomato kebabs?
We've also got whole chickens (frozen) on sale for 50% off this week!! If you've never cooked a spatchcocked chicken on the grill, I recommend giving this recipe a try.