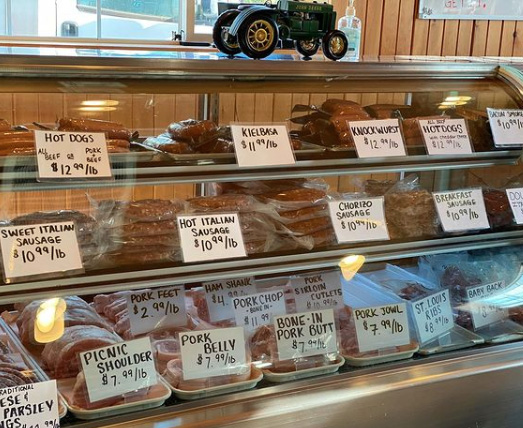 It is our mission to provide those of you who care about eating clean, ethically raised, locally-sourced meats with the highest quality options, which is why our meats come from Simply Grazin' Farms, where high-quality animal care always comes first.
We are truly passionate about the meat we provide. We are not satisfied with anything except the very best. It really makes a difference in how this meat tastes, and how it makes you feel.
We've got everything you're looking for – ground meat for burgers, premium steaks or slow cooker items for roasting or smoking, hot dogs, sausages, and pasture-raised bacon!! Our meats are beyond fresh in quality and the difference in taste when compared to grocery store products is evident.
Did you know?… We not only carry locally-sourced meat products, we also carry many other locally-sourced products to help you round out your meals.
To all our like-minded customers THANK YOU for shopping with us at Skillman Farm Market and Butcher Shop! We are honored to be able to offer serve the great members of our community and those willing to travel to us too!!
If you haven't shopped us yet, stop by. We want to become your go-to source when shopping for ethically raised, locally-sourced meats! Shop local, eat local!
Get our freshly butchered, ethically raised meats, bursting with flavor and nutrition today!