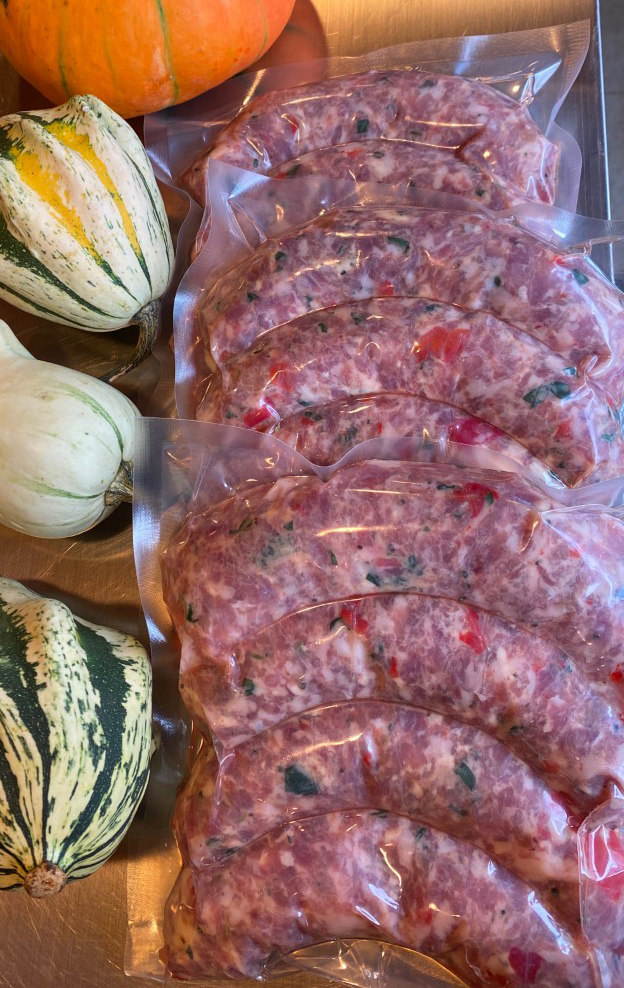 We've recently introduced a Skillman Farm Market and Butcher Shop's Sausage of The Week and if you haven't been trying these house made sausages my friends, you are missing out!!
This week's sausage is The Sicilian – House made with pork, roasted red peppers, fresh basil, mozzarella, fennel, and spices.
Here is a before and after look at this week's savory and satisfying Sausage of the Week!! The Sicilian- $11.99/lb.